Following the "Path through Beauty and Excellence" that leads from the Ferrari Winery to the splendid Villa Margon, the representative sixteenth-century residence of the Lunelli Group, visitors are welcomed into a country residence with a contemporary flair, where vintage furnishings and the best Italian design are combined to create the welcoming atmosphere of a true home.
Locanda Margon is a true and proper "Gourmet Lounge" with a proudly Italian character, whose essential and clean elegance is the most effective and immediate foretaste of Chef Edoardo Fumagalli's cuisine.
Locanda Margon was strongly desired
from me and my family to give value
to our territory and experiment
with innovative combinations
with Trentodoc bubbles.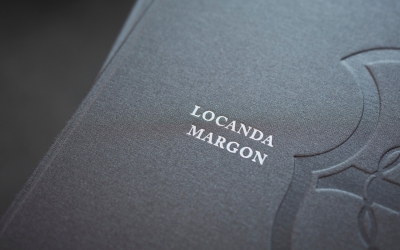 Otium:
the beauty of slowness
A reserved room with the most sought-after cigars
and a prestigious selection of spirits, with a special focus
on Segnana grappa. These three ingredients give rise to
the ritual of patience, training guests to listen to every moment,
to the ecstasy of distance, the seductive and intriguing finale
of the Locanda Margon experience.